We offer a wide range of natural and environmentally-sound products designed to reduce and eliminate vector populations in the most efficient and effective way without harming non-target organism. The application equipment we feature is robust, yet simple to operate and calibrate, and can be provided with or without GPS and other electronic devices.
Technical Assistance & Training
Our team of experts and experienced technicians is ready to provide on-site technical assistance in the design, implementation and/or evaluation of mosquito and vector population suppression and control programs regardless if they are small, private and remote or large, country-wide project. Our collective experience of nearly two centuries under a wide range of conditions is at your disposal to help you design and implement an effective, efficient and sustainable program. Once developed, we offer follow up services or a Train-the-Trainer (ToT) component to generate in-house capacity and make any program sustainable and self-sufficient.
Field Audits & Evaluations
The Operational Review of Vector Control Operations provides program managers with a detailed and comprehensive look at their programs to help identify strengths, weaknesses, opportunities and areas requiring attention. It also provides a framework with which managers can recognize risk factors and identify potential topics that could be incorporated in an advanced, technical training program for their staff so that maximum utilization of available resources is achieved. Furthermore, it provides the reviewer a framework from which to make appropriate recommendations and observations.
​
More information is available in the "Vector Control Program Review" tab.
Our wide range of insecticide and sanitation application equipment goes from handheld compression sprayers and granule dispensers to portable and truck-mounted ultra low volume (ULV) sprayers and small, unmanned aerial systems (uUAS or drones). We will be happy to provide specific equipment and , materials tailored to local parameters in order to meet most needs.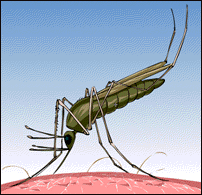 Our experienced team of multidisciplinary experts, combined with the wide range of vector control materials and equipment from by our partners, H.D. Hudson Manufacturing Company and BioRational Vector Control LLC affords us the opportunity to give our customers a wide range of target-specific and environmentally sound biological and chemical adulticides and larvicides and top-grade application equipment to control mosquitoes and other vectors in almost any environment or situation.
​
We also provide Train-the-Trainer (ToT) sessions to program managers and their technicians on environmental health and safety information related to these materials, their mode of action, use and limitations to ensure maximum impact on the target population.
We feature Tropical Armour, a DEET-free, totally natural repellent that is as good or better than many of the formulations containing DEET.